OUR TEAM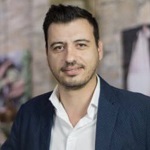 George Karaskakis
Over 10 years of experience in hospitality sector.
I'm here for you to provide you the best customer service experience.

My philosophy is always be honest and respect my customers.

Do not hesitate to contact me,we make the best to find you the best choice of your dream property in right price .
                                      I can be contacted on george@bestcyprusproperties.com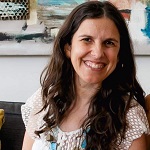 Hasmig Nassanian Capell

My name is Hasmig Nassanian Capell. I'm of Armenian heritage, was born in Lebanon, but have lived more of my life in Cyprus. I studied in the USA and married a man from NZ, and have done some travels around the world. Some of my favorite roles in life are being a mom to my teenage daughter, being a teacher, connecting with people, and creating community. My house was found by one of the lovely agents at Best Cyprus Properties, and now it has become a home that I love. I would like to make this a reality for you, too.
I can be contacted on info@bestcyprusproperties.com 

Barbara Dodd
I am Barbara Dodd. Born and raised in New Zealand, a mother of four wonderful children, 2 youngsters and two over 18's.
I am an active person who enjoys getting out and meeting new people and helping them to find what they are looking for! Always having been a 'people person', I enjoy integrating and co-operating with everyone! I have worked as a qualified life guard and competed in veteran swimming competitions. I love animals and horse riding, and have a beautiful cat called "fish", whose portrait you can see hanging behind my desk in our offices!
Being a sales executive, my moral values match to the company ones, a very important tool for me. At the same time I enjoy office work and relating to people over the phone in business and socially.  Looking forward to meeting you and showing you the wonderful Island on which I live!
Barbara can be contacted on info@bestcyprusproperties.com

Brigitta Ioannou 
My name is Brigitta Ioannou. Born, raised and educated in Poland, but moved to Cyprus many years ago and planted a love for this island into my heart. Today a mother of two beautiful adult girls Louiza and Evi.
I am a sales executive with passion for helping you receive the results you want, by finding the home that is perfect for you and your family and guiding you throughout the entire process.  
I am honoured to work for this amazing company for approximately18 years now. The professionalism, ethical standards and respect towards all adhered to by Best Cyprus Properties are what I really love and appreciate.
My strategy is very simple:
I will listen to your requirements concerning properties.
I will return your phone calls and emails.
I will work honestly and hard for you.
I will represent you to the best extent that I can.
I will work hard to become YOUR personal real estate professional for life.
I will provide you with a dedicated and compassionate service!
Brigitta can be contacted on info@bestcyprusproperties.com

Pavlos Papapetrou
Pavlos Papapetrou, the company's senior accounts executive. During your absence from Cyprus, or until your property was delivered and accounts need to be paid by someone in Cyprus, at no charge at all, he is your man. Pavlos is originally from Cyprus and he loves farming.
In a few words, Pavlos is the reliable solution for any after sales problems or requests you may have.

Pavlos can be contacted on info@bestcyprusproperties.com or directly at pavlos@bestcyprusproperties.com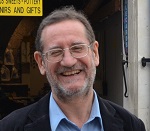 Chris Calogirou
Chris Calogirou was born in Cyprus. Having had Greek and American education in Economics, Marketing and Management, he joined the company in 1985.
An active member of Cypriot society, he has been involved in sports, in the Red Cross, Round Table, the Opera Society, in the Estate Agents Association committee, in journalism and he has been a Lecturer of Economics in 3 different Colleges and Universities
Chris is married and a father of two grown-up children.
He believes that people can achieve a lot, even without having to sacrifice values and principles. Our job is the best way to make new friendships, which will last for life.
He often says "It is important to be able to look people in the eye after a business transaction".

Chris can be contacted on info@bestcyprusproperties.com or Chris@bestcyprusproperties.com or bestcyprusproperties@gmail.com